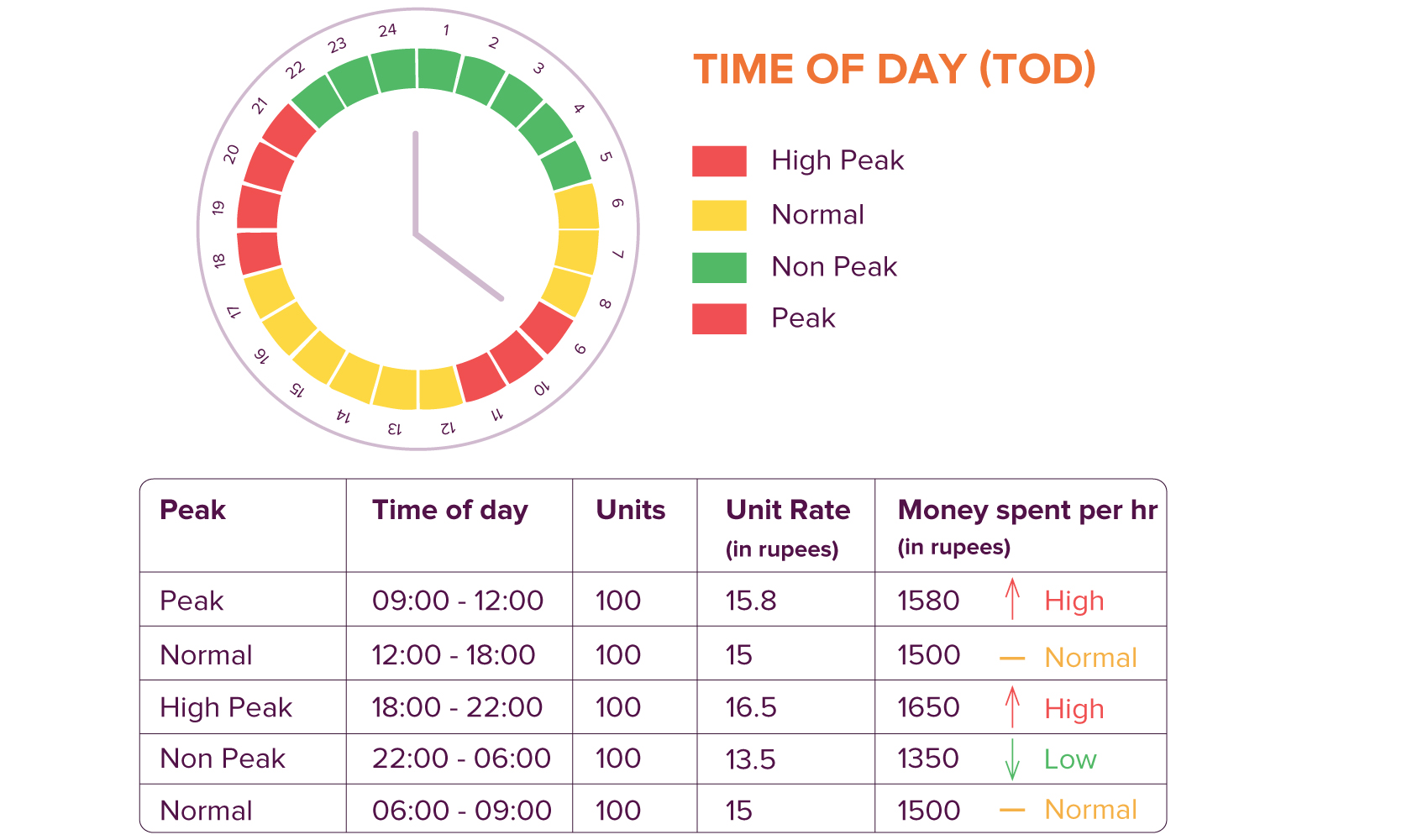 Time of Day (or TOD) tariff is a tariff structure in which different rates are applicable for use of electricity at different time of the day. It means that cost of using 1 unit of electricity will be different in mornings, noon, evenings and nights. This means that using appliances during certain time of the day will be cheaper than using them during other times.
Time of Day tariff is implemented to reduce consumption of electricity during peak hours. To do this, electricity is made expensive during peak hours so that consumers use less of it.
Peak hours are charged more and oneunit gives you action plan for optimum operational hours for maximum savings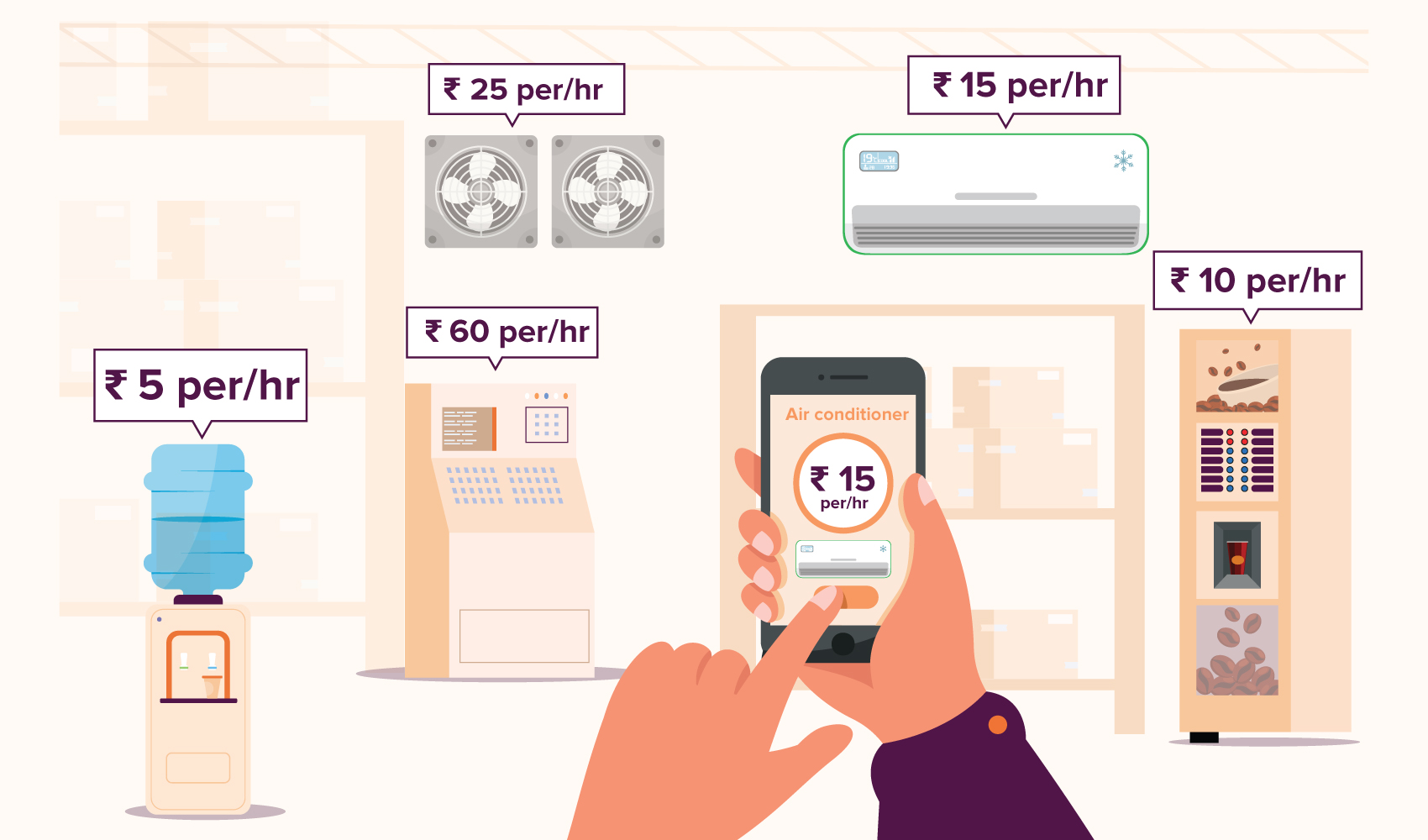 >> Machine Health Savings
Want to know more about us?
Just download brochure...